Welcome To School House TavernA Modern American dining & music venue located in Claridge, PA
COVID-19 Information
We are now open at full capacity with outdoor dining options available.
We sincerely thank EVERYONE for their continued patronage and support during the COVID pandemic. We will continue to update times and post more information as it becomes available. ~SchoolHouse Tavern
Daily SpecialsEveryday is something different at SchoolHouse Tavern
Live Music & EventsCome enjoy yourself at one of our many indoor & outdoor events
Join us every Thursday from 8pm till 11pm for Brenda Lynn Karaoke!
Call 724-392-4546 every Friday to place your order for the best fish fry around!
Featured dishesSee what sets us apart from the rest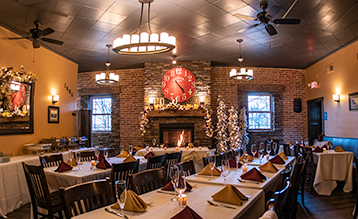 Separate from our bar area, our spacious dining room is the perfect place to host your next business lunch, bridal shower, or special event. Ask about our in house catering options.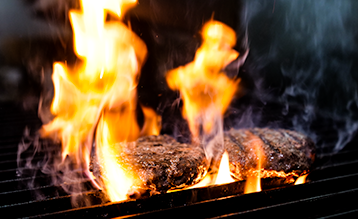 Our Burgers are cooked to order, just the way you like them. Made with our special Short-Rib, Briskett, and Chuck blend, and served on a Brioche bun.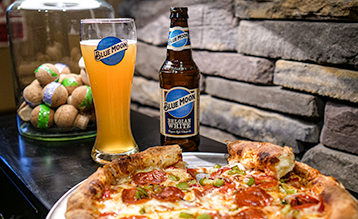 Looking for a spot to watch the big game? Our bar area is the perfect place to unwind with friends, enjoy your favorite beer with one of our Custom or Specialty pizzas.
Our menuTake your time and explore some of the delicious food we have on offer
We love this place! We typically dine here on Tuesday for Taco Tuesday. The tacos are $1.00 and they have happy hour from 4-6 pm. They also have really good pizza and chicken salad. I have never had a bad meal from this place and the service is always great!

First time there tonight and was amazing. Margarita pizza was delicious and hands down the best cheese burger sliders ever!  Waitress was very personable and both owners checked on us to make sure everything was ok. Definitely going to be customers for life now!

Found this little gem and could not have been more happy with the food and service.  Waitresses made you feel like we were their only customers.  Pot Roast Nachos were excellent.  We will return when we are in the area again!

I Absolutely 100% recommend this restaurant for their food, their staff, their management. we had a party for my sons deployment tonight and everything was Perfect. They helped me throw together a party in a 24 hr notice. Our food was wonderful, Our waitress was wonderful and even the kitchen staff was entertaining the kiddos. Thank You Renee and Janette for helping make this such a Wonderful experience. We will definitely be back!

What a great place.... the food was awesome... best pretzel I have ever had...and I try them everywhere... crab cakes yum...steak salad spot on!!!! Pasta yummy...this is definitely gonna be added to our local favorite non chain list of places to go!!! Thanks for a fabulous afternoon!!!!!

Just had a bridal shower this past weekend and I chose the perfect place. The owner Renee was so nice and did a fabulous job decorating the beautiful room and communicating so well with me. Jeanette was the best waitress we could have asked for. She was on top on everything. The food was delicious. I got so many compliments on the schoolhouse tavern from my friends and relatives. I would recommend this place for anyone's special occasion. Thank you Schoolhouse Tavern for a great day.

My husband held a surprise retirement party for me recently at the School House Tavern. It was fantastic. Great service, good food and perfect atmosphere to have a celebration!
Follow Us On Social MediaCheck out the latest specials, events, & photos of our customers having a good time!